NEW !!!
RUBY'S FOUR SEASONS APPLIQUE PANELS • WINTER • Item #4S-W 740

These whimsical vintage panels, circa 1930, were originally designed for traditional appliqué. McKim Studios has reproduced these darling patterns with new instructions for wool appliqué.

Grammy's 4 Seasons patterns were found in one of many scrapbooks rescued by the McKim Family. It was pasted among other Better Homes and Gardens columns and patterns.

Finished Panel Size is 6" x 8"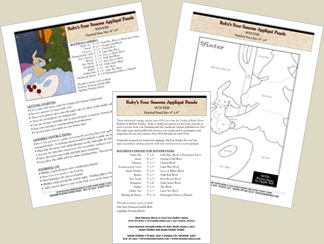 This Pattern Packet Includes:

Detailed Instructions
•
Winter Template
•
List of Materials Needed for Winter Panel



PRICE:
$9.00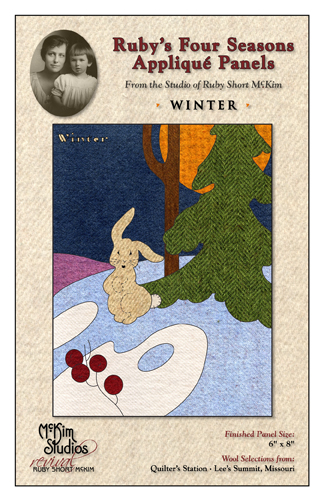 Wool Selections for Digital Colorization from Quilter's Station
(816) 525-8955 ··· www.quiltersstation.com ··· Lee's Summit, Missouri